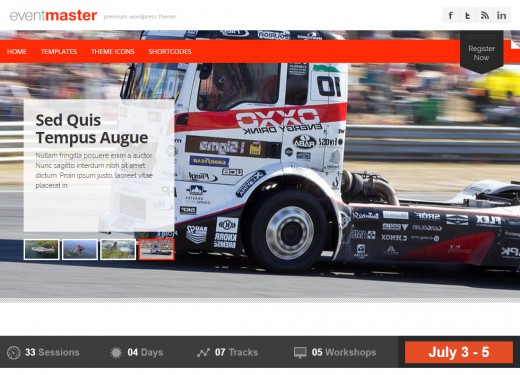 My five best Wordpress themes
Do you need to create a website or blog and do not know where to start from? The first thing to do is to select a WordPress theme to begin to develop and create your content. Here you have a handpicked collection of my five favourites WordPress themes. The best ones!
The WordPress themes are a good way to start a blog or website. Typically, they are used when you do not want to invest too much money or time on a fully customized design. But this does not mean you cannot take full advantage of the themes, most of them are of high quality design, adapted to all types of devices, and that is something that makes them unique and special.
Below are selected my five best WordPress themes:
Downtown – Restaurant WordPress Theme
This theme is best for blog, food, recipe, cuisine website, restaurant, bar or any other related website. Downtown is a great website to showcase your restaurant/bar in a stylish way. This theme has a modern, clean and responsive design and many special features specially designed for restaurant site owners. Some of the elements that makes this theme unique are dedicated features like reservation form, recipe, filterable menu, pages, Paralax effect and stylish transitions, built-in shortcodes, custom widgets, Google maps, social media integration and lots more.
Full details & Download at TeslaThemes
Event Master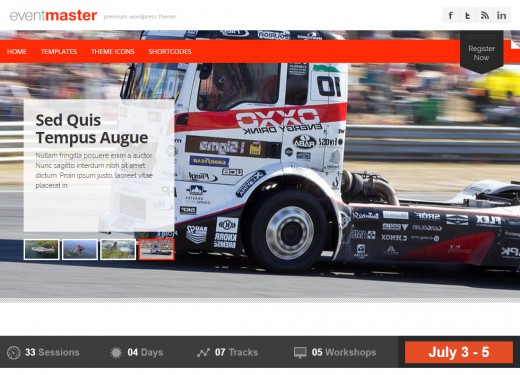 This multipurpose responsive theme is specifically built to keep an online presence for any kind of events, as well as music, entertainment, conference, meet-up, festival, movie premiere, sports events and many more. You can simply change the dozens of aspects related to functionality and design such as colors and layout of the theme by using the powerful theme control panel on the admin dashboard.
Full details & Download at Gabfire
WP-Radiance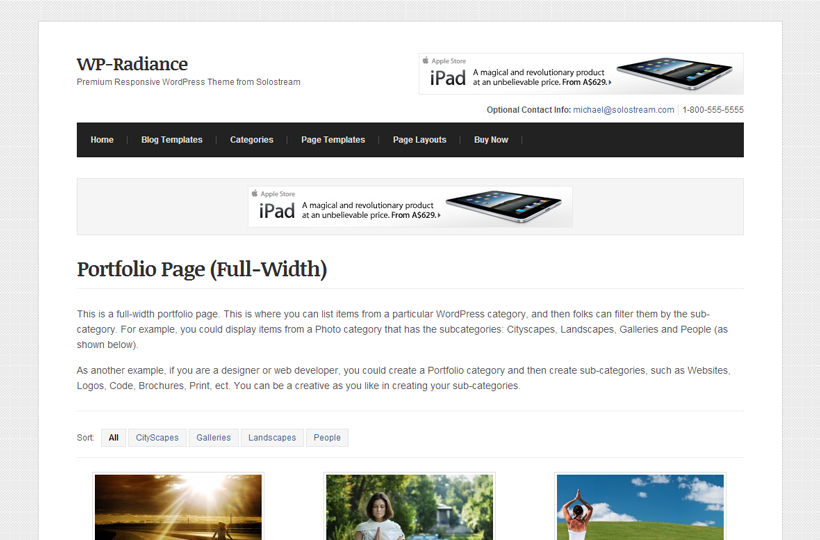 As the name implies, WP-Radiance is a stunning, clean and bright WordPress theme that is rich in so many features. It is suitable for creating business website, blog or online magazine. The theme has a responsive design with a professional and clean look that will make your website automatically adjust to the browser settings on any device such as laptop, tablet, phone etc. It also has feature for custom setting which you can take advantage of to give your website a professional and unique look. In addition, you also have a wide variety of layout options.
Full details & Download at Solostream
JustFit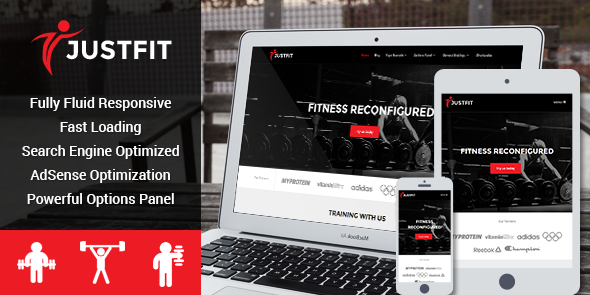 This is an ultimate WordPress theme built for fitness, exercise and health enthusiasts. If you are a personal trainer, or you run a fitness community, publish an online magazine, or own a local gym, this theme has all the features to help you build your audience. JustFit comes with customizable option that will enable you create the kind of website you desire. With this theme, you will be able to show off results, testimonials, products and workouts, and still maintain a blog.
Full details & Download at MyThemeShop
SketchMini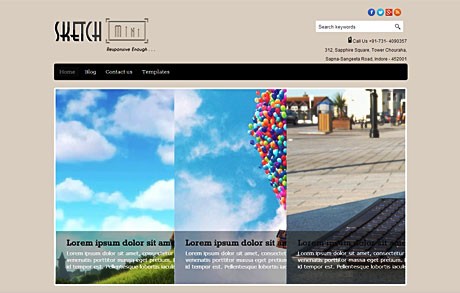 SketchMini is a free responsive WordPress theme with so many awesome features. You don't have to be an expert to use this theme. SketchMini can act as an amazing base theme that will allow you create any awesome website. Some of its features are general settings, social links, contact page settings, footer, SEO, front page options, front page slider options and many more.
Full details & Download at SketchThemes