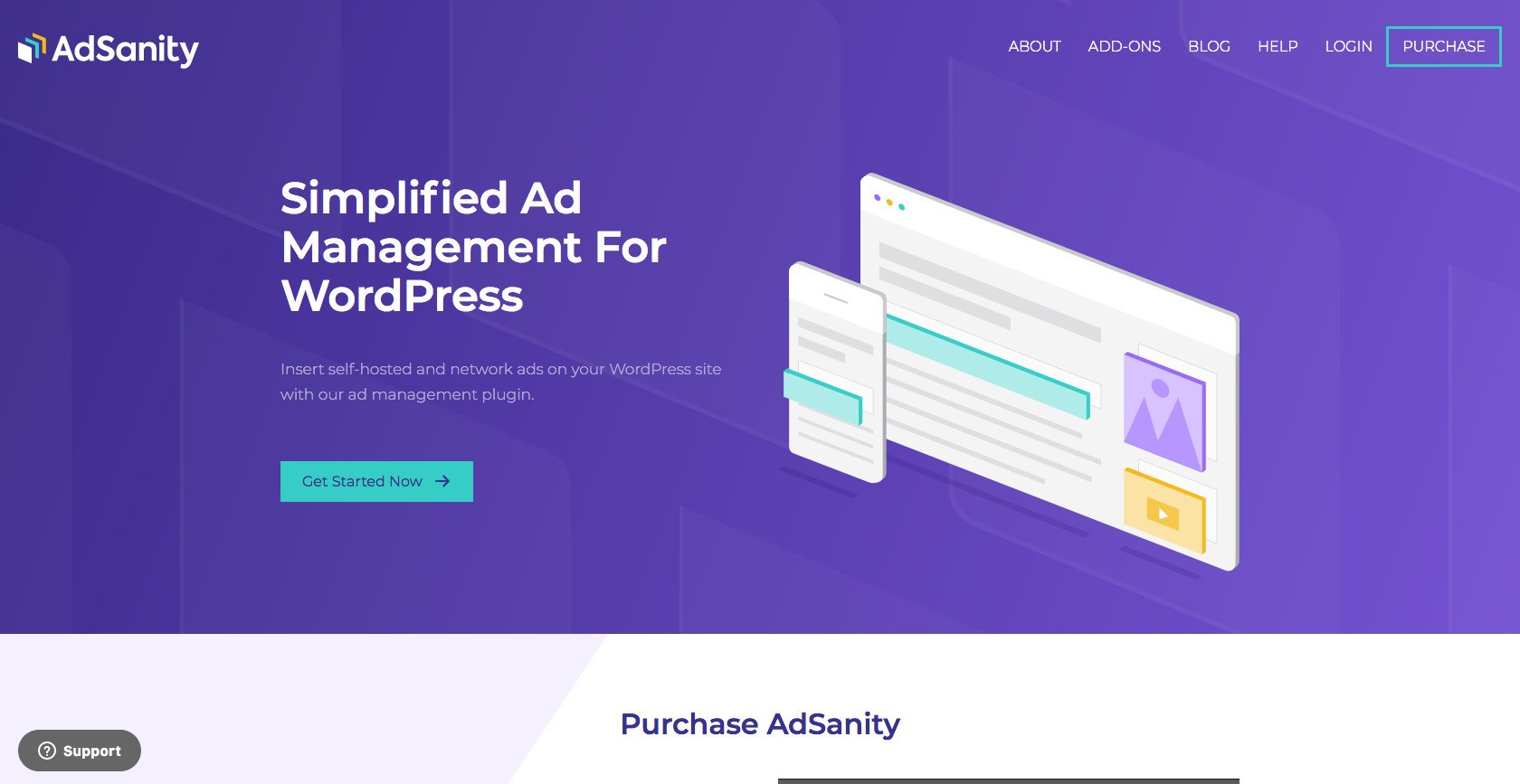 10 Best WordPress Advertisement Management Plugins For 2020
A WordPress advertising plugin is a must-have if you want to host ads on your site. It does not just help you to pull ads from different networks and display them on your site but also lets you create banners on your own without any difficulty. But, which plugin to go for is a million-dollar question. The market is flooded with a countless number of WordPress ad management plugins. Often, you get confused. We have brought here a list of 10 most popular WordPress advertising plugins of the year to give you some relief. Go through the list, hope you will find at least one apt for your needs.       
Why use an ad management plugin in WordPress?
An advertisement is an easy option if you want to monetize your WordPress website. But unfortunately, WordPress does not come with any built-in mechanism to run or manage ads on your site. In such a situation, you are left with no other option than to depend on an external tool like a WordPress theme or a plugin. But the problem with the themes is most of the themes don't have specific spots to display ads. This simply means you have to edit the theme files whenever you insert an ad code. A plugin lets you insert ads to your web pages with just a few clicks. Ad management becomes much easier with a WordPress advertising plugin.     
Top 10 Ad Management Plugins Of The Year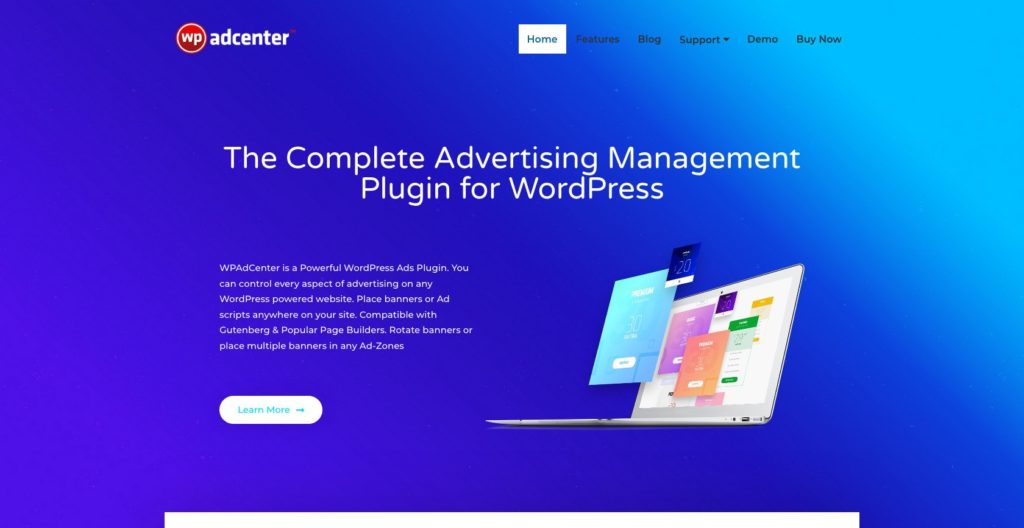 WP AdCenter Pro is an all in one WordPress toolkit for advertising management. It helps you to create your own banner and gives you full control over the ads that are on display on your site. With this, you can also pull ads from various ad networks even without any coding knowledge. You can add as many ad zones as you want to your screen. There are features to control the ad rotation manually. The plugin is beginner-friendly and easy to use.
Features
Online advertiser signup
Easy ad management
Detailed statistics and report
PayPal & Stripe Integration
Geolocation targeting
Price – $19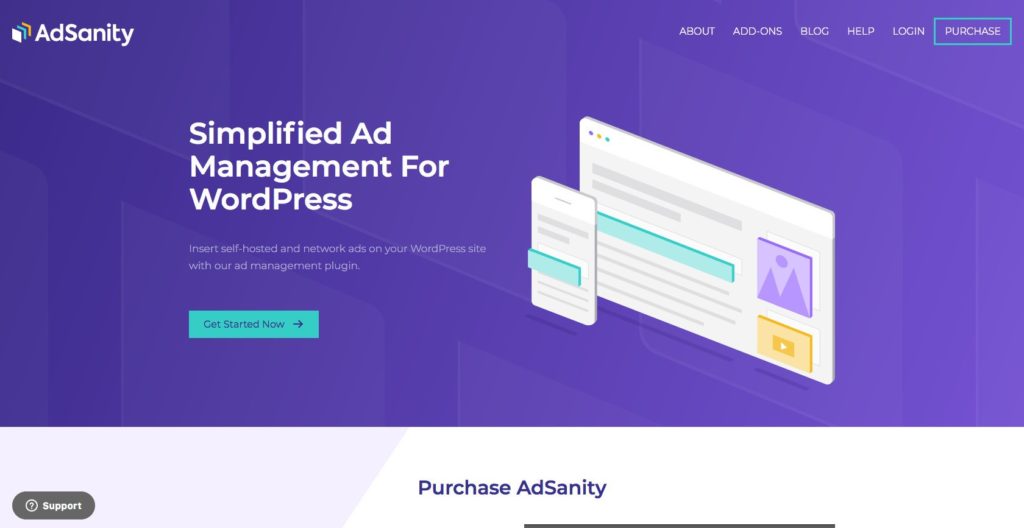 AdSanity is an advanced ad management plugin that allows you to display ads anywhere on your site using an inserter button or widgets. It helps you to host your own ads and enables you to get ads from networks like Google AdSense. There are tons of rich features like ad scheduling, ad monitoring, ad groups, and many more. The plugin lets you optimize your ad performance without making any change to your WordPress theme files. It is a developer-friendly plugin.
Features
Lightweight design
Simple ad management
HTML5 ready
Graphical statistics
Highly extendable
Price – $49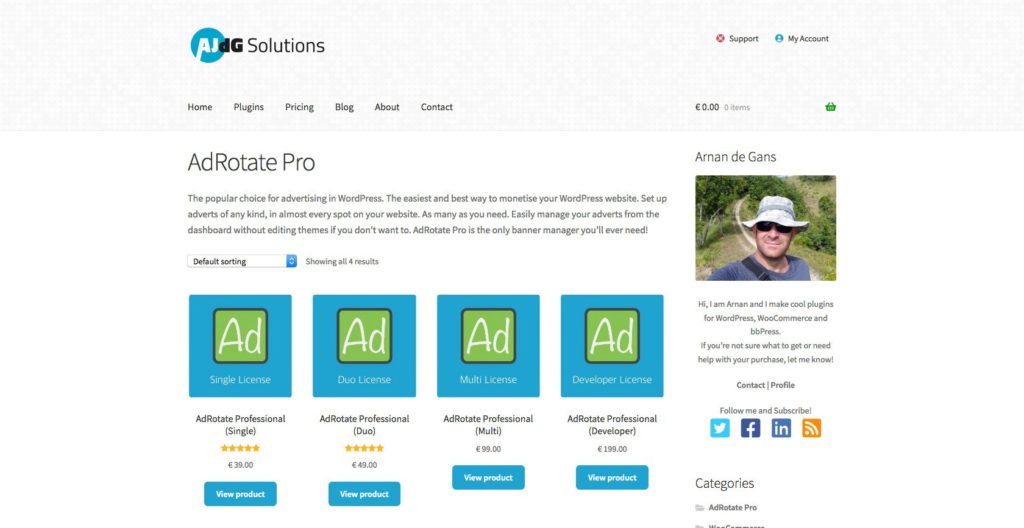 AdRotate is a simple and flexible ad management plugin for WordPress. It lets you create ads and then showcase them on your site easily with shortcodes. You may also insert the ads on your sidebars using widgets. There are features to set groups for ads in a grid column or row. The plugin supports both hosted and network ads. It automatically deletes your ads after they expire. It is available in both free and premium versions.
Features
Supports any ad types
Insert ads to your site via custom widgets
Easy management of assets and media
Portable and mobile ads
Geolocation targeting
Price – $39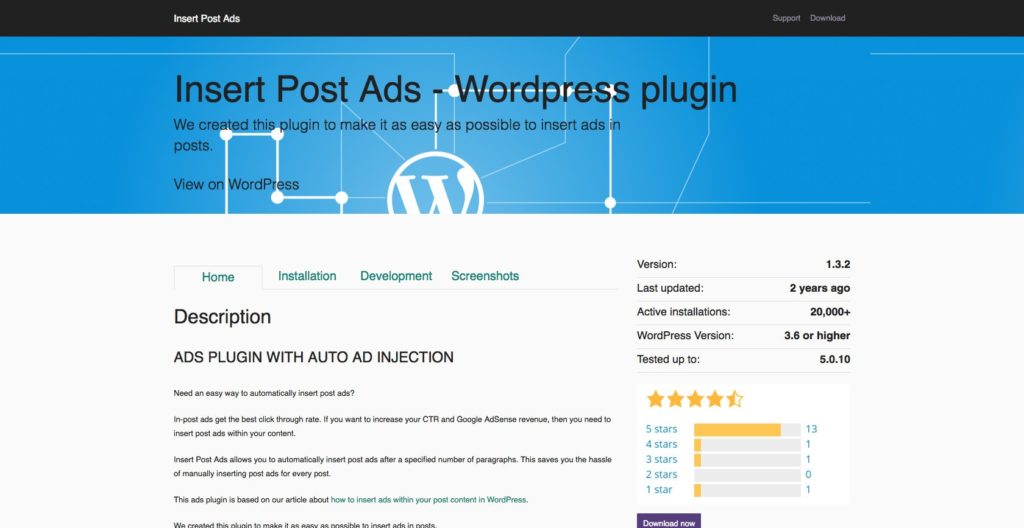 Insert Post Ads is a beginner-friendly WordPress plugin for ad injection. It allows you to create unlimited ads of any sizes. You can insert ads on your posts using third party codes or custom codes. There are features to select where exactly on your post or pages you want to display your ads. The plugin allows you to showcase multiple ads on the same article.
Features
Automatic google AdSense integration
Custom HTML
Supports third party ad code
Geo location targeting
Video intelligence
Price – It is a free plugin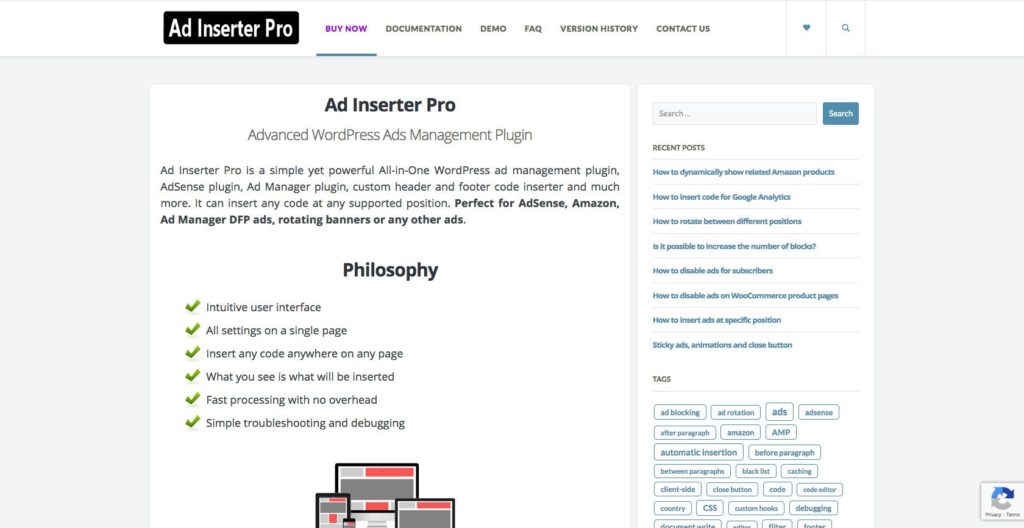 Ad Inserter Pro is an advanced ad management plugin for WordPress. It supports many different kinds of ads like Google AdSense ads, Amazon native ads, Media.net ads and many more. You can insert ads before or after your content and between the posts or on the blog pages. There are features for ad-blocking as well. The plugin is available in both free and pro versions.
Features
Google AdSense integration
Syntax highlighting editor
Timed rotation
Sticky adpositions
Sticky ad animation
Price – $20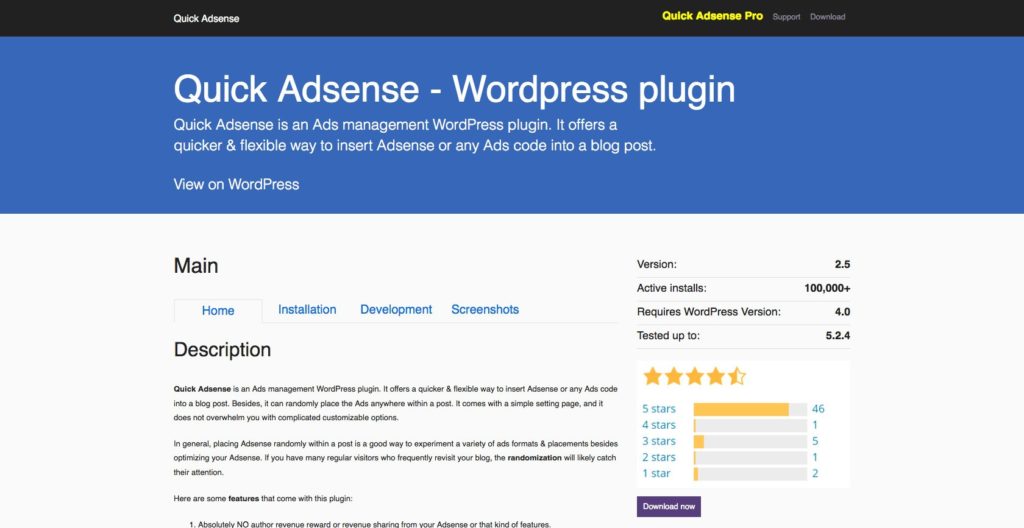 Quick AdSense is a flexible WordPress plugin that allows you to insert ads anywhere on your blog posts. You can display ads even on your sidebar or any other ad ready area using the custom widgets. It supports both hosted and third-party ads. You can display 10 ads on a post at the max. The plugin is well documented.
Features
Easy to install
Simple configuration
Flexible ad placement
Custom ad widgets
Supports any ad code
Price – It is a free plugin
Ads Pro Plugin is a powerful WordPress plugin for ad management and affiliate marketing. It lets you create, edit, and manage ads without any difficulty. It offers you more than 20 ways to display your ads including sidebar, background, and floating ads. There are features to show or hide ads after a fixed time period. You may place ads before, after, or in the middle of the content.
Features
25+ readymade ad template
Manual ad scheduling
Device-specific ad display
Category and tag-based filter
Background manager
Price – $39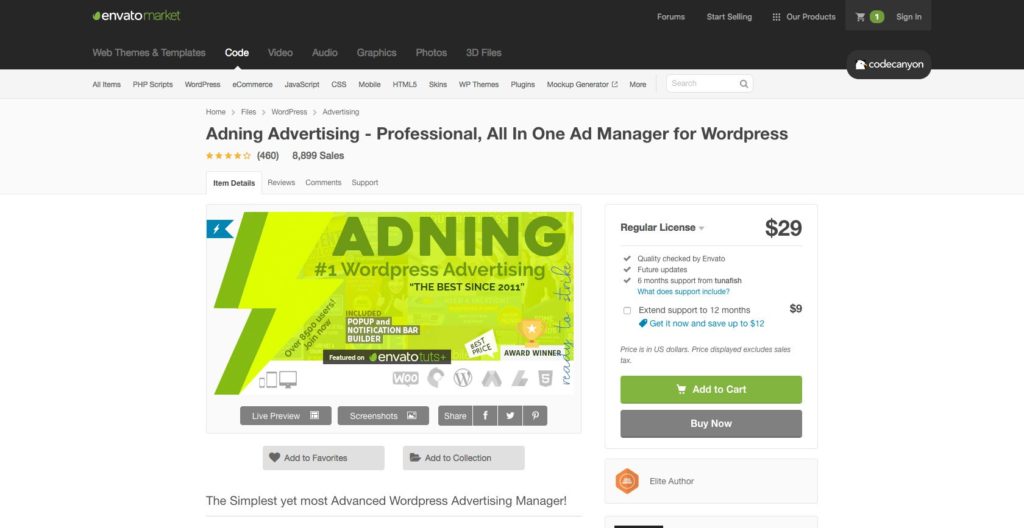 Anding is a modern WordPress ad plugin that lets you pull ads from any network or create and manage ads on your site easily. There are 18 predefined positions where you can display your ads. The geo-targeting option allows you to create personalised ads for every location. The plugin supports page builders like Gutenberg, Elementor or Visual Composer to create banners. It is a user-friendly plugin.
Features
Create unlimited ads
Auto positioning
Display filters
Google AdSense support
Google Analytics integration
Price – $29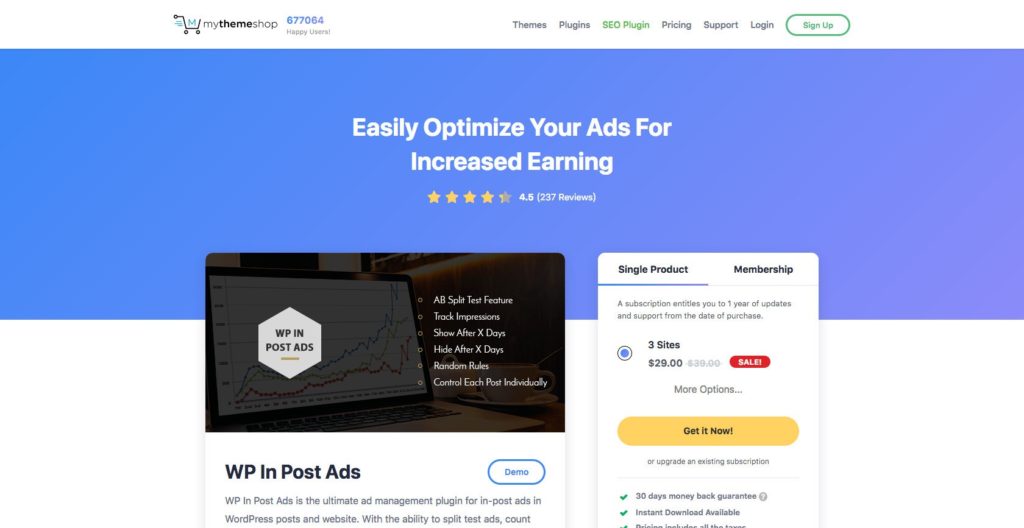 WP in Post Ads is a feature-rich ad management plugin for WordPress. It comes with lots of exclusive features like ad impression tracking, ad repositioning and multiple display options. You can show or hide after a specific period and customize or control each ad post individually. The plugin is well documented and supports all modern WordPress themes.
Features
Google Analytics integration
Impression tracking
Display ads randomly
Easy A/B testing
24/7 support
Price – $29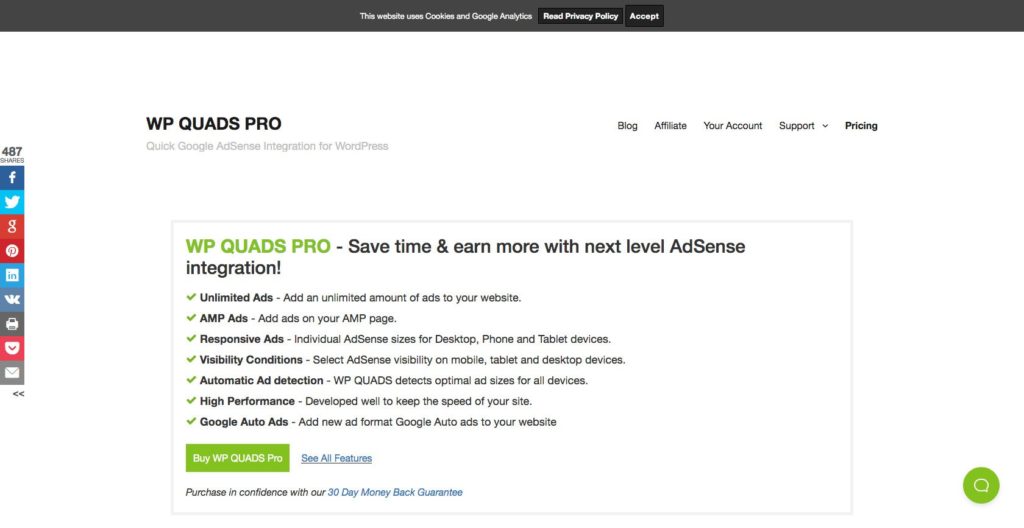 WP Quads is a popular and responsive quick AdSense plugin. You can create unlimited ads and display a maximum of 10 ads on a page. With this, you can create responsive ads for any screen size. The visibility conditioning allows you to select visibility on desktop, tablet and mobile devices. The plugin supports all WordPress themes and any caching plugins.
Features
Responsive ads
Caching power
4 layout options
Adblocker detection
Google auto ads
Price – $89
Conclusion
We have tried here to bring together a few handpicked user-friendly plugins. If you are planning to monetize your site by hosting ads, you can pick up any of them and move ahead. In no time you will be able to receive ads from an ad network and display them on your site without any difficulty.
If you liked the article, please share it on Facebook and Twitter. Leave your feedback on the comment section. We would love to hear from you. If you need any further information, please feel free to contact us. We will get back to you soon.